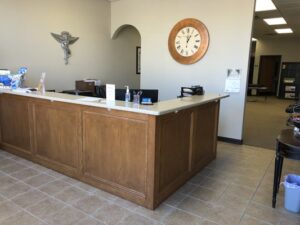 In our lobby, you'll be greeted by friendly office staff. They will help you get checked in and answer any questions you may have.
Prior to your treatment our staff will direct to therapy room where you may use stretching and massage equipment prior to your treatment.
Your diagnosis may require the use of our in-office digital X-ray machine.
Treatment and consultation is provided in one of our treatment rooms.